Posted by Rose & Blossom on 30th Jan 2017

It's February! And Valentine's Day marks the center of this most romantic month of the year (Actually, August is considered National Romance Month! Who would have guessed?). With Valentine's Day, Cupid soars from the clouds; dozens of roses cascade out of bouquets; and chocolate sales spike (Did you know that Americans purchase nearly 60 million pounds of chocolate during the week of Valentine's?). But there's no more prominent symbol of Valentine's day than the rose. So why do we give roses? This is why roses are the best gift for Valentine's Day: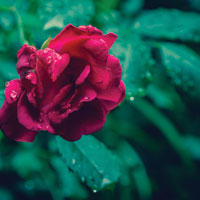 Roses Embody Your Love
A rose is worth a thousand words, and one in particular: Love. Since the 17th century (and possibly prior), Valentine's Day has been marked by the simple act of giving flowers to a loved one. And the rose has always dominated the holiday, since it's recognized as a flower that symbolizes pure love. Beyond that, roses also symbolize passion, devotion, honor, and faith. So in effect, the rose represents undying love and passion. However, it's time to mention that all roses weren't created equal. Lets dive into the meaning behind various colors of roses, including the red rose (the biggest Valentine's Day staple).
The Yellow Rose
Giving a yellow rose displays friendship, joy, and good health. It's akin to feelings that the sun brings us. Yellow roses are appropriate for giving thanks, wishing someone good luck, celebrating an accomplishment, or showing your gratitude for someone's friendship.
The Orange Rose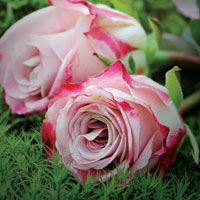 The gift of an orange rose symbolizes passion and enthusiasm, and it's an appropriate gift to say thanks. If you're bubbling with joy, you can express your enthusiasm and passion with an orange rose bouquet.
The White Rose
White is a color of purity, and it can represent new beginnings, marriage, or spirituality. White roses capture some of the biggest events in life, including weddings, birthday celebrations, the new year, and even funerals.
The Pink Rose
Similar to the red rose, a pink rose represents love. In addition, it embodies gratitude and appreciation, making it the perfect go-to as a gift to recognize someone who has had a positive impact in your life.
The Red Rose
The red rose is arguably the most powerful rose. It expresses deep love and passion. It's a symbol of undying love, making it completely romantic in its meaning. Giving a red rose (or a dozen red roses!) is the perfect traditional way to show your deepest emotions for the love of your life. Your love will elate at the beauty and fragrance that only a red rose can deliver.
---

Show your love with the gift of red roses from Rose & Blossom! You can see our Valentine's Day specials and pick out the perfect bouquet to express your love. We love roses here at Rose & Blossom, it's in our name! Count on us to provide you and your love with fresh-cut bouquets. Order right here online, and our flower shop will deliver. We even provide same-day delivery services on most weekdays. What are you waiting for? Show your love with a rosey bouquet from Rose & Blossom! We provide flower delivery to Spokane, Coeur d'Alene, and Spokane Valley!