Posted by Rose & Blossom on 25th Oct 2017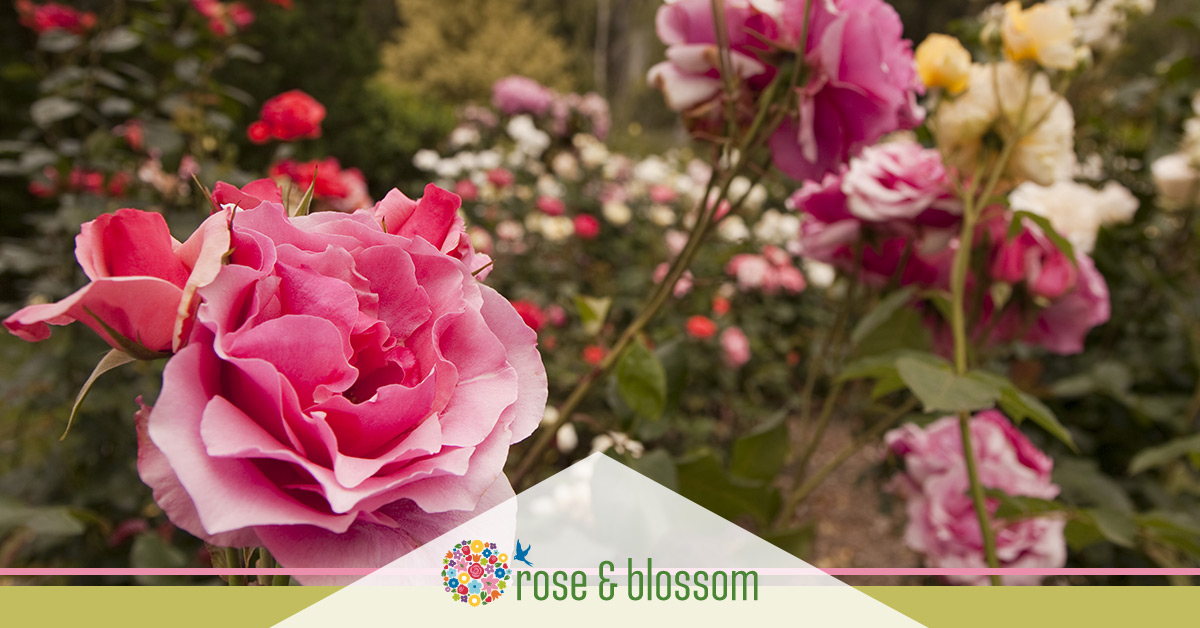 Here at Rose and Blossom, we love roses — it's in our name after all. And if you love roses as much as we do, it's likely that you have a rose garden in your yard. Roses bring a wonderful splash of color to any landscape, and their blooms can last for most of the summer (did you know that some roses can bloom in cycles that last for 8 weeks or more?!). But, when winter comes, we have to tend to our roses. Now that November is on its way, winter is well within sight — and that means it's time to prepare your rose bushes for the coming winter. Here's our advice on winter protection for your cherished rose bushes:
The Danger of Winter
Before we dig in, let's talk about the dangers that winter poses for your roses (hey that rhymed!). First of all, and most obviously, winter can be overly cold for your roses. Secondly, winter can mean high winds which can damage the structure of your roses. Now, fortunately, most rose bushes are rather hardy. Even without tending to your rose bush before winter, you may be able to revive a hardy, well-established bush in the coming spring. That said, there are rose varietals that are more fragile and more prone to damage from Mother Nature. It's best to improve your roses' odds of survival by giving them ideal conditions during their dormant months. So what are ideal conditions for your rose bushes this coming winter?
Ideal Winter Conditions
Well, it's best to ensure that your rose bush remains somewhat warm, so strive to protect your bushes from ice, cold temperatures, and high winds. The best tactic is to add some soil around the root of your plants, and to add plenty of leaves or mulch around the rest of your plant. The soil will help to keep the trunk of your rose bush from reaching intolerable temperatures. Just be sure to use a soil that drains well, you don't want to keep moisture against your rose's roots; it can freeze and damage your root structure.
On top of that layer of dirt, you'll want to pile up a rather large barrier to keep the rest of your plant structure warm. If you have several rose bushes that are near each other, you can pile up leaves and add a layer of evergreen branches to blanket all of your roses. If you just have a bush or two speckled throughout your landscape, you can build a structure to encompass each rose bush (think of a barrel with both ends open, and with slats that allow for airflow). Then, you can pile leaves into that structure to keep the wind out and warm temperatures in.
Regardless of your technique, you'll need to add about 11 inches of soil around your plant's roots, and you should add about the same height of leaves to fend off the wind.
---

Your Source for Roses
We hope that our advice helps you to grow thriving rose bushes this coming year. As always, as your local florists, we're here to provide you with roses on demand, even when there aren't roses around. Call on us if you need flower delivery services — we deliver roses, bouquets, and more to folks throughout Spokane, Spokane Valley, and Coeur d'alene!