Posted by Rose & Blossom on 29th Jan 2020
Say It With Flowers: Showing That You Care This Valentine's Day

Valentine's Day is fast approaching, and you want to tell that Special Someone in your life that you love them. What better way than to express how you feel than with flowers?
The art of giving flowers started with the ancient Greeks, Egyptians, and Romans. Flowers were part of the ancients' social customs, and this enthusiasm for flowers translated to giving these blossoms a prominent place in some of their tales and myths. Emotions and attributes were assigned to each type of flower, giving rise to a whole new language called floriography.
The tradition of giving flowers was passed down to the Middle Ages, to Victorian times, and now, to this modern era. It's a timeless gesture of conveying feelings when you feel that words are not enough.

Say It With Flowers: Romance
Here we've outlined some meanings of the most romantic flowers. Maybe you will find a variety that will help you tell your sweetheart just how much you love them.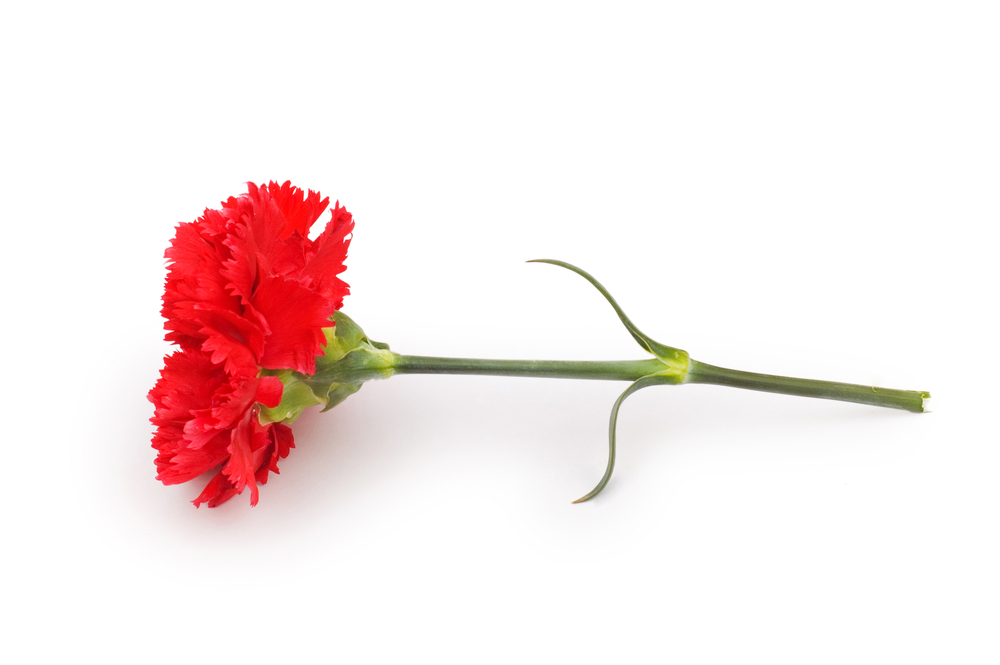 1. Carnations
Sometimes called pinks (their petals look cut with pinking shears) and other times called flowers of the gods, carnations are popular flowers that have inspired many an artist. They're found in songs, paintings, and poems, but most often in bouquets.
Say it with flowers: Choose the red or white varieties. White symbolizes purity and your undying devotion. Dark red symbolizes deep love, while carnations in a light red hue spell admiration.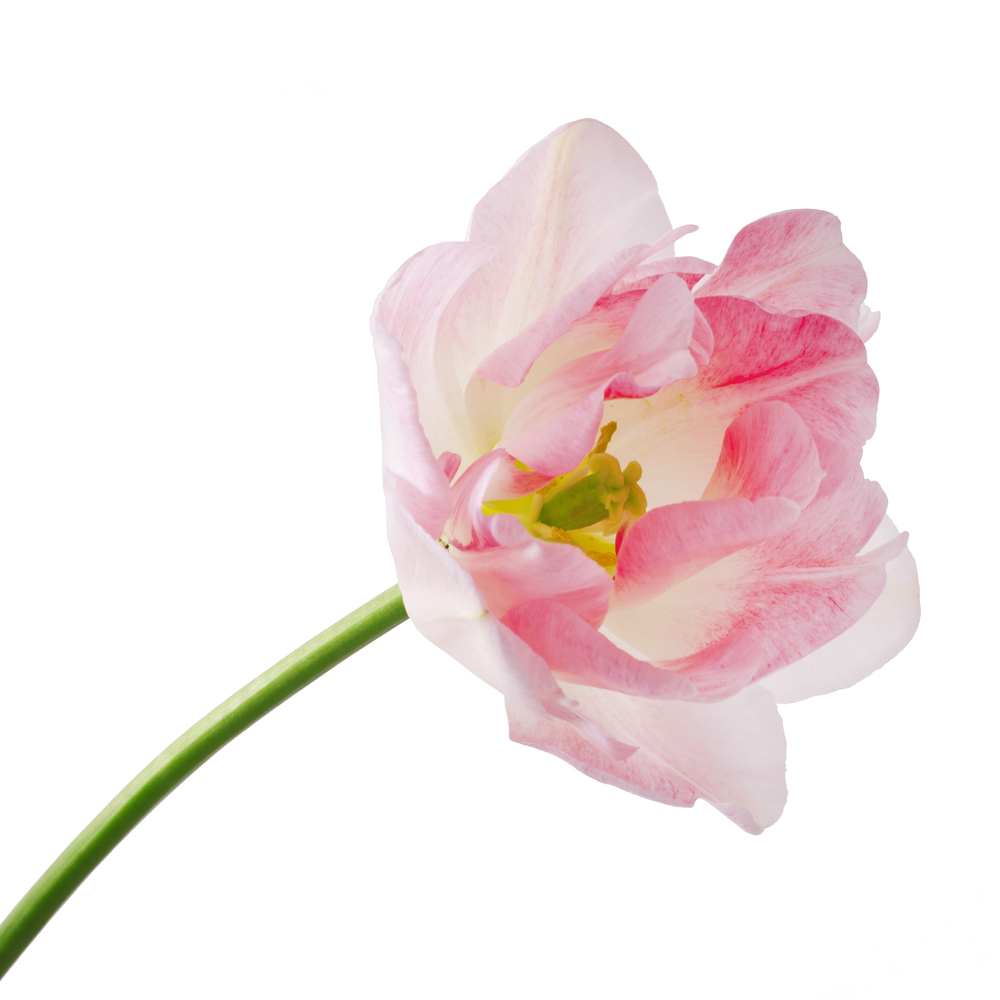 2. Tulips
One of the most popular flower varieties worldwide, tulips are beautiful showy flowers that come in a wide array of colors.
Say it with flowers: Generally, tulip flowers symbolize the perfect love. But for a more specific kind of love, get them in red or pink. Tulips in a red shade mean that your love has no limits, while a pink tulip symbolizes eternal happiness.
3. Roses
Considered as the most romantic flower of all, roses are a popular choice for Valentine's Day and anniversaries. They're often associated with romance and love. In fact, the story goes that roses came about from a nymph's body that was transformed into a flower. Greek gods were said to bestow beauty, charm, splendor, and an intoxicating aroma into this flower that would later be named by Aphrodite, the goddess of love, as the rose.
Say it with flowers: Red roses are associated with romance. But the number of flowers you send also has meaning. A single red rose means that you fell in love at first sight. Two roses spell deep love that is shared by both. Three says, "I love you," six symbolizes that you want to belong to him/her, and seven indicates that you are captivated. Nine stems of roses symbolize a perfect love, and ten tells your recipient that you find him/her perfect. Finally, a dozen red roses are a traditional symbolic gesture that represents undying love and romance.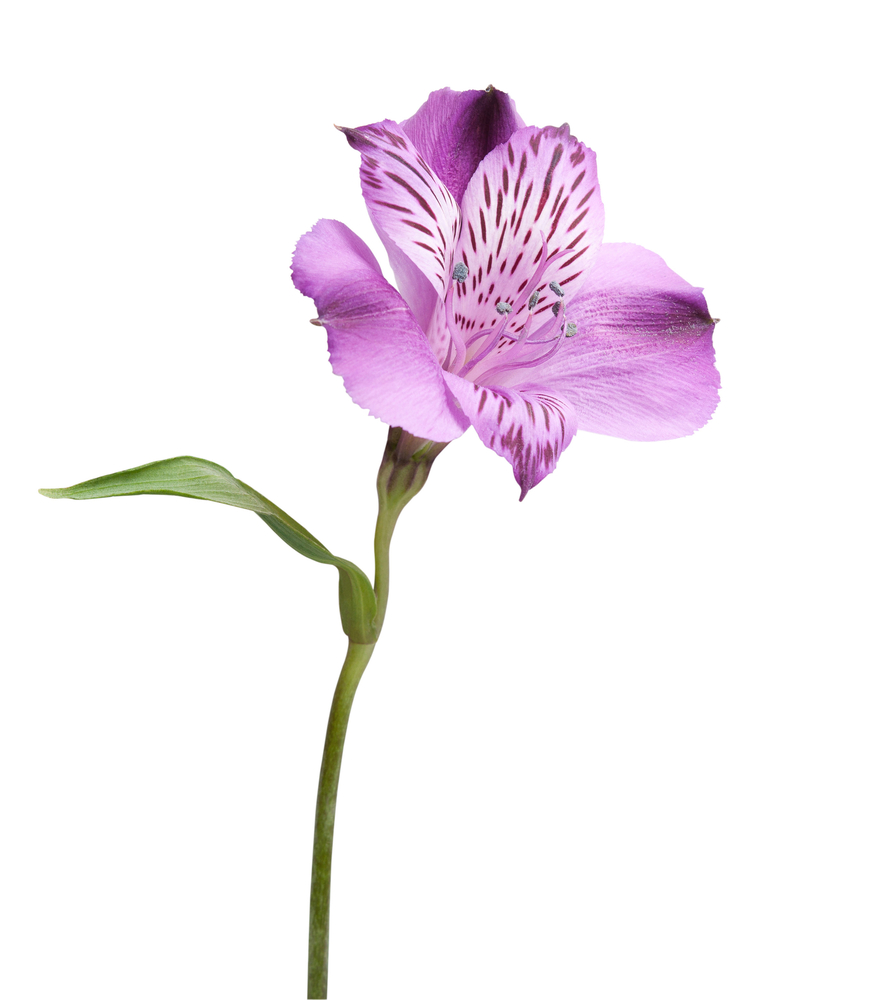 4. Peruvian Lilies
Peruvian lilies are exotic and eye catching: they come in a variety of fun and bright colors, and have a very playful vibe. They're a favorite of florists who like the blooms' versatility and their ability to last long in an arrangement.
Say it with flowers: Peruvian lilies denote extreme devotion — in friendship and in romance. There are many shades available for this variety, but a red hue makes the most romantic impact. Purple is also attention-grabbing and denotes innocent beauty.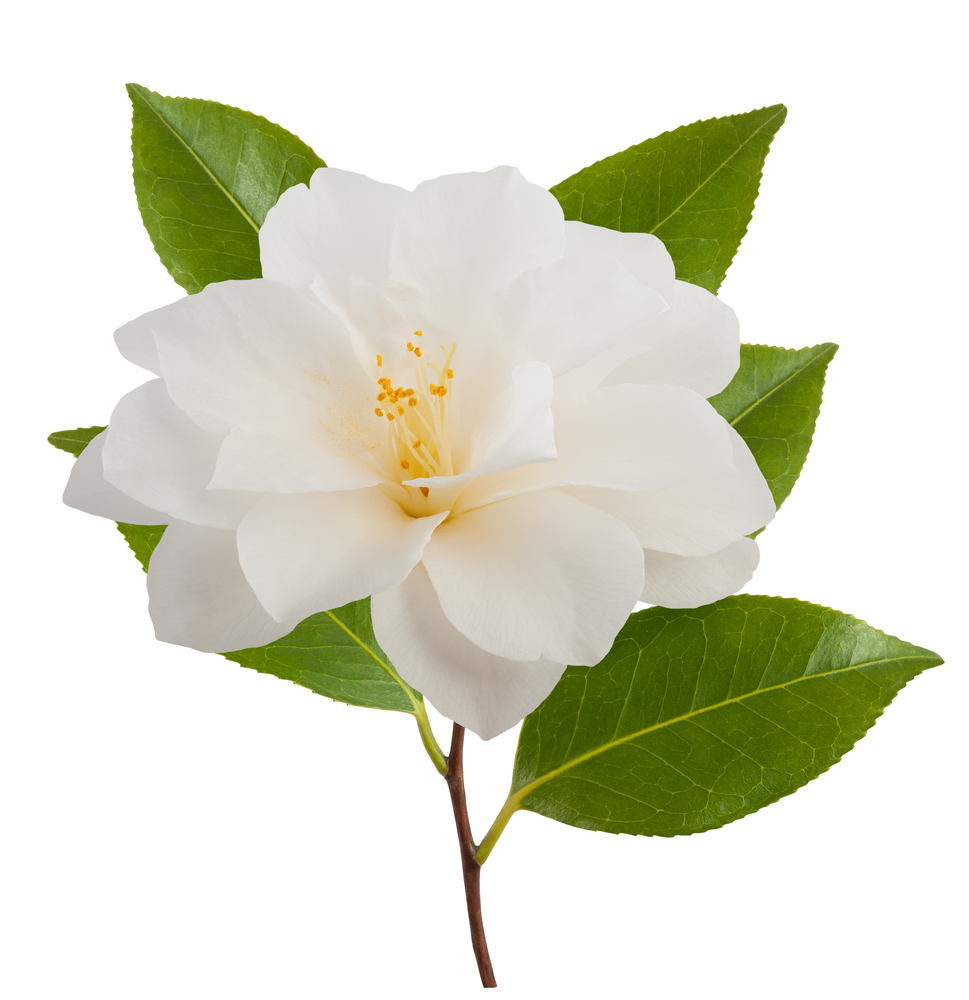 5. Camellias
Camellias are the perfect bloom for hopeless romantics. Often called the 'Queen of winter flowers,' camellias offer up exquisite blooms and evergreen foliage. The flowers are said to represent two lovers who are so devoted to each other, that they are joined together even in death. The petals are supposed to be the woman and the calyx, the man. For most flowers, when they begin to die, the petals will fall off, but the calyx will stay intact. With these flowers, however, both fall away together.
Say it with flowers: Camellias symbolize utter devotion, but each color has its own symbolism. Red means deep desire and passion, pink is for longing, and white spells adoration.

6. Lilacs
As one of the first flowers to bloom in spring, lilacs are generally regarded by many to symbolize renewal. The Celtics thought of them as magical blossoms because of their powerful scent, while the ancient Greeks thought these magnificent blooms sprang from the body of a nymph.
Say it with flowers: Lilacs bloom in different shades, but the ones most associated with love are magenta and light purple (lilac). The magenta shade is supposed to represent passion, while the light purple hue signifies a first love.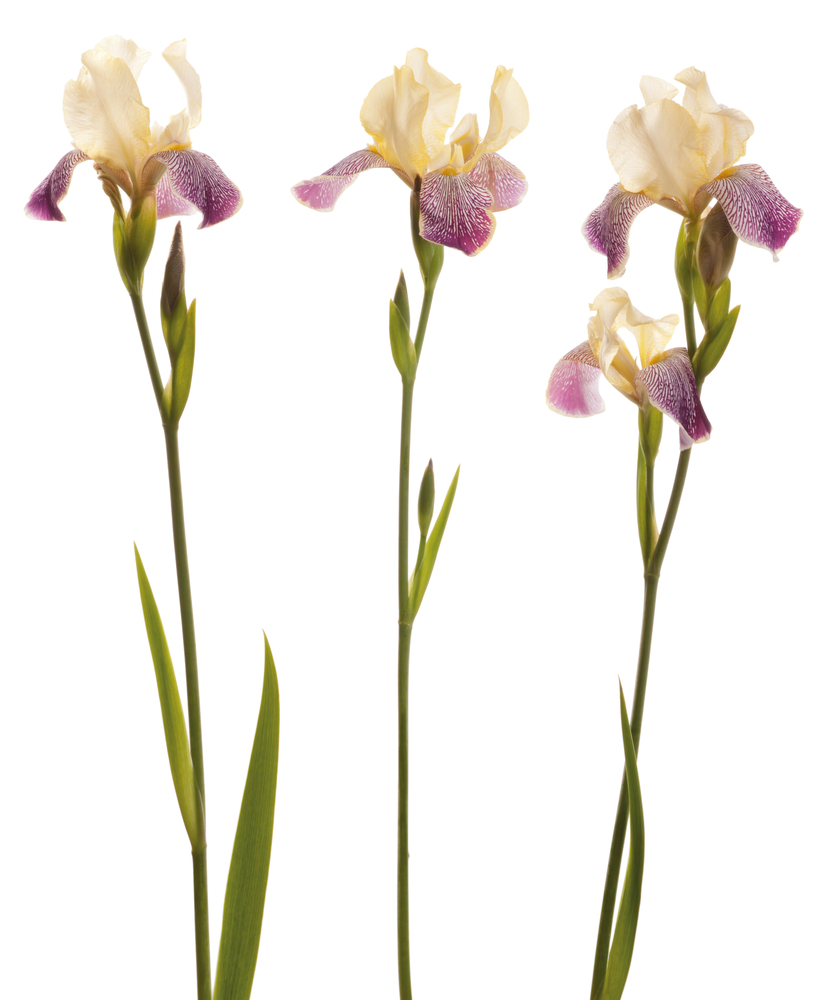 7. Irises
Irises are elegant flowers that are often associated with royalty. In fact, they have inspired the fleur-de-lis, a French decorative symbol often used by the nobility.
Say it with flowers: While the iris blossom comes in many varieties and colors, only the yellow shade is said to symbolize love and passion.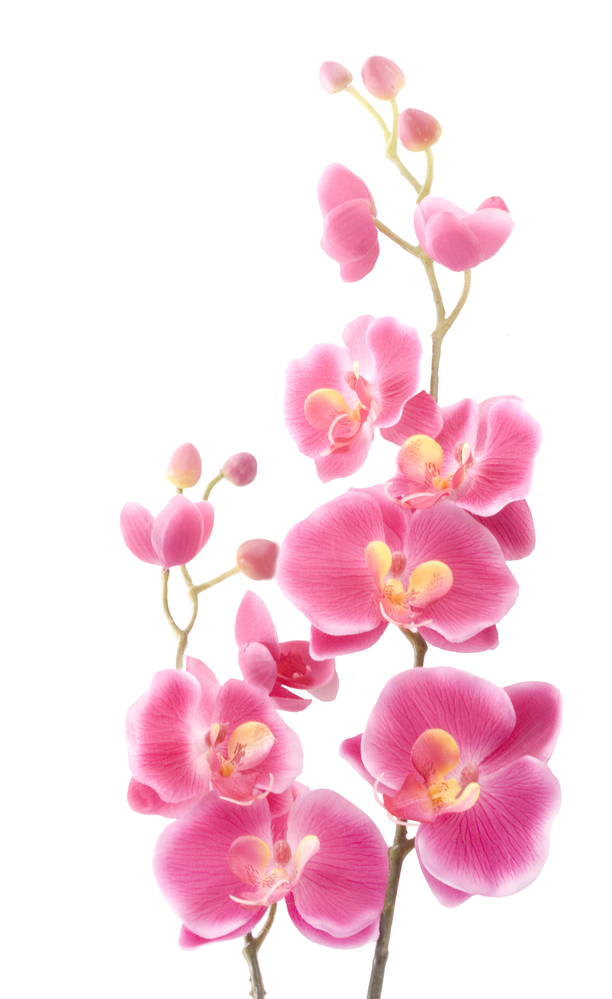 8. Orchids
Orchids are graceful and exotic plants that have a trait that is rare among other blooms — they can be found in almost every shade imaginable. Orchids were prized throughout different time periods in history and various cultures, from the Chinese to the Greeks to the Aztecs.
Say it with flowers: There are many varied symbolisms regarding orchids, although they are mostly used to represent exquisite beauty. For romance, it's best to use pink orchids, which symbolize pure affection. They are also regarded as the traditional flower for 14th anniversaries.

Nothing says I love you better than the gift of flowers.
Have you picked out your favorite flowers yet?
Visit us online and choose from one of our lush Valentine's arrangements!
Or call us at (509) 921-7673 to have one of our designers help you design a custom arrangement that will tell your Sweetheart how you REALLY feel this Valentine's Day!