Posted by Rose & Blossom on 2nd May 2017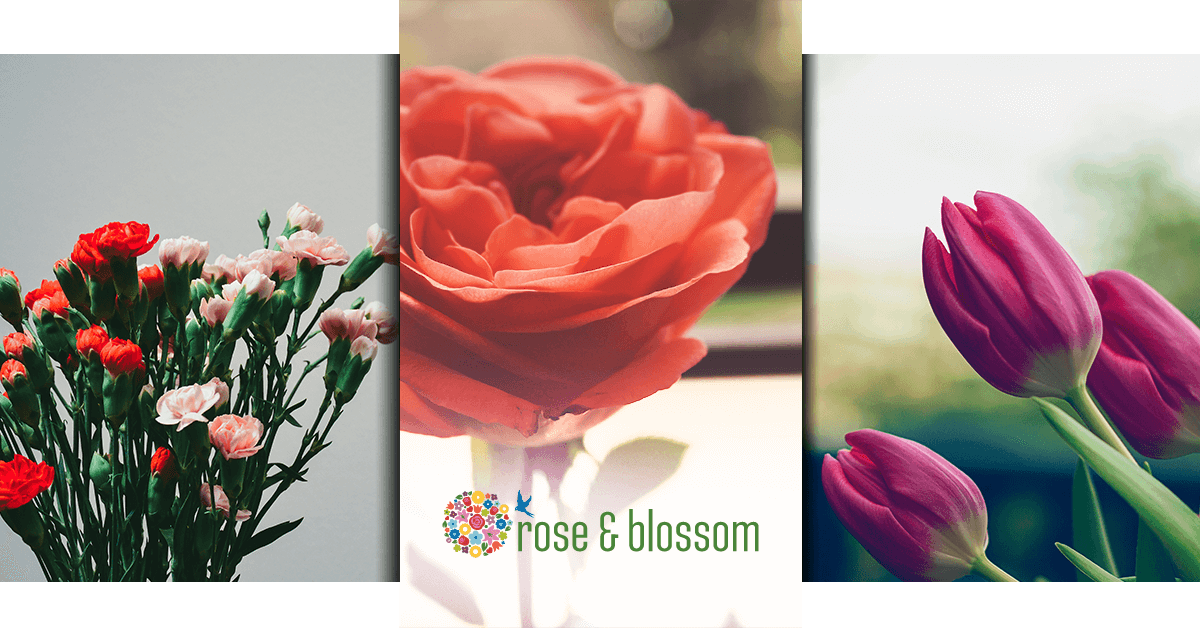 Moms make the world better; they deserve so much appreciation for their care and love. We celebrate Mother's Day to give praise to those who've cared for us so much in our lives. This year, Mother's Day falls on the 14th of May, so now's the time to start planning the perfect gift for your mother. And as your local florists, we're a bit partial to flowers. That's why we're taking the time today to talk about the most popular, meaningful flowers to give to Mom. You can also take a look at our last article about ideas to celebrate Mother's Day!
The Rose
Roses are classic. We love their bold colors, their fragrant odors, their fractal petals. And the rose means so much. Roses can symbolize anything ranging from gratitude to friendship to love, depending on the color. Pink roses are especially popular for Mother's Day, as they represent thankfulness, appreciation, and admiration. Orange and yellow roses are also popular—the former color represents enthusiasm and liveliness, while the latter represents joy and friendship. You can be expressive with a rose arrangement alone!
Carnations
Carnations display a firework of petals; each petal looks as if it were painted with watercolor. These flowers are undeniably beautiful, and like the rose, carnations are surrounded by meaning. Carnations are often associated with luck, admiration, and affection—making the carnation another ideal flower to give to Mom on her day. Once again, carnations come in a variety of colors, which makes them the perfect candidate for bright, complex floral arrangements.
Lilies are distinct due to their star-shaped petals. Lilies, like roses and carnations, symbolize a variety of meanings, including friendship, wealth, prosperity, and devotion. Lilies provide dramatic flare to a flower arrangement, drawing the eye to their vibrant colors and exciting shapes.
Tulips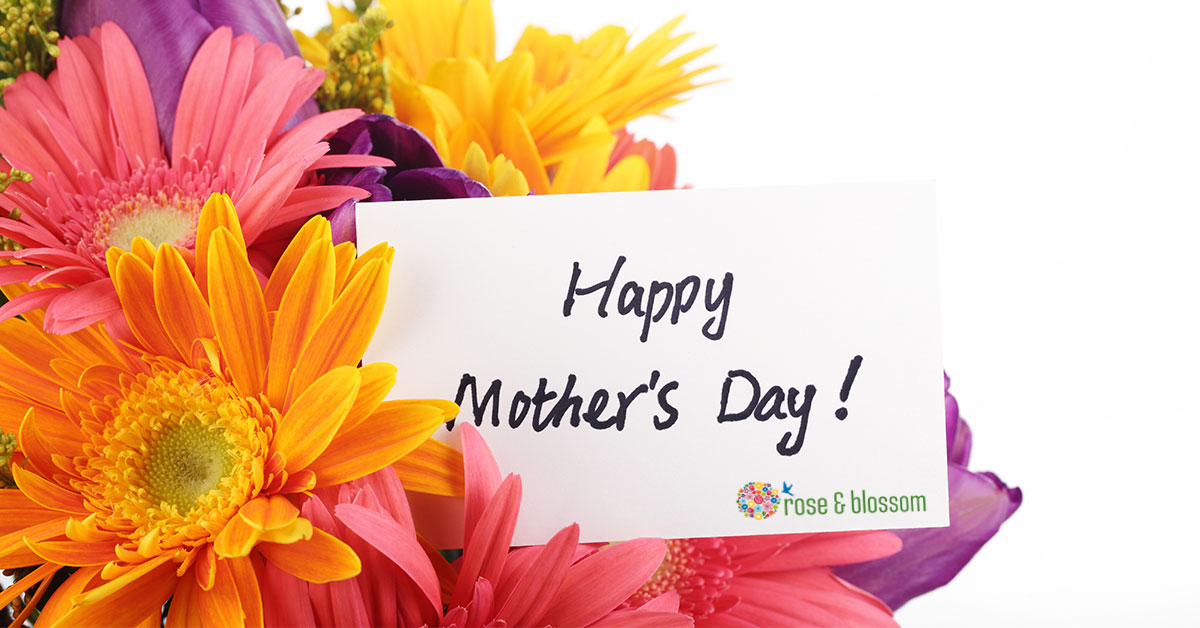 Tulips are delicate, modest flowers, which symbolize grace and elegance. Tulips can be paired with any number of flowers to build an arrangement that's full of form, meaning, and beauty. And, since tulips come in a vast variety of colors, you can choose Mom's favorite!
Orchids
Orchids blossom off of a frail stem, and the flower often overwhelms the strength of the stem (which is why live orchids often require support). These beautiful flowers represent affection and charm, as well as luxury and strength. Orchids vary in shape and color, expanding the potential of this unique flower.
Lilac
Lilacs feature tiny florets; these flowers are especially fragrant. Lilacs are also associated with love and growth, and they're connected with the turning of the seasons from winter to spring. Lilacs are purple and pink, and their cascading shape makes them an excellent accent within a bouquet.
Rose & Blossom's Mother's Day Floral Arrangements
In short, there are so many options to consider for Mother's Day. So, we'll leave it up to you to pick the perfect arrangement for your mom. Be sure to consider the meaning of the flowers you choose; consider Mom's favorite colors; and, as always, count on Rose & Blossom for a Mother's Day flower arrangement if you live here in Spokane, Spokane Valley, or Coeur d'Alene!